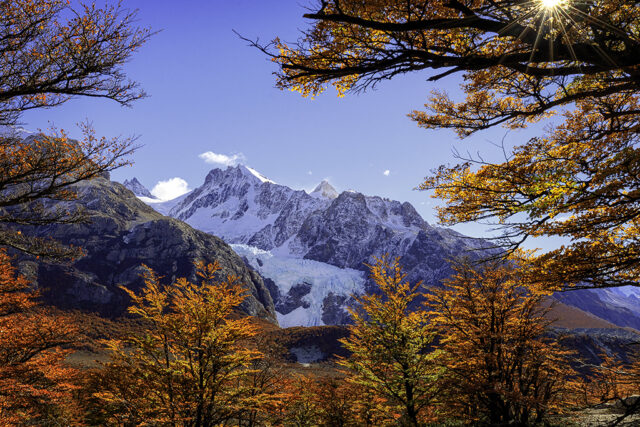 If you've ever stumbled upon snapshots of Patagonia's dramatic peaks and valleys online then you might have found yourself immediately pulling up flight schedules in the tab over. However, before you can book your trip it's paramount that you first find the dates that cater to your adventuring interests. Are you headed to the world's most southerly national parks to trek, ski, fly fish, or a combination of everything? Here's a month by month overview of the best months to go depending on your preferred vacation. If you have questions, don't hesitate to contact our adventure consultants to discuss details.
January in Patagonia
January finds you right smack in the middle of peak season in Patagonia. Midsummer means long, warm days and trekking season coming into full swing. Torres Del Paine, Chile's most popular national park, will be brimming with trekkers so it's important to secure your trekking passes in advance. The optimal conditions bring great animal sightings, more trail accessibility but also Patagonia's famously unruly winds. Take note: you should plan and book a trip to Patagonia at this time at least 6 months in advance to avoid high prices and get the dates you want! In places with limited accommodation options such as Torres del Paine, El Calafate and El Chalten this is the key to a phenomenal trip.
Read: Why You Should Book the Holidays Far in Advance
February in Patagonia
Continue enjoying the beautiful summer weather. Consider joining a sunny float trip in Bariloche to sip beer and enjoy Argentina's trout filled turquoise waters. Consider visiting locations in Southern Patagonia such as Ushuaia (the gateway to Antarctica) that close during off season. If you are considering joining an Antarctic cruise, February is the last month with extremely favorable conditions to see the white continent.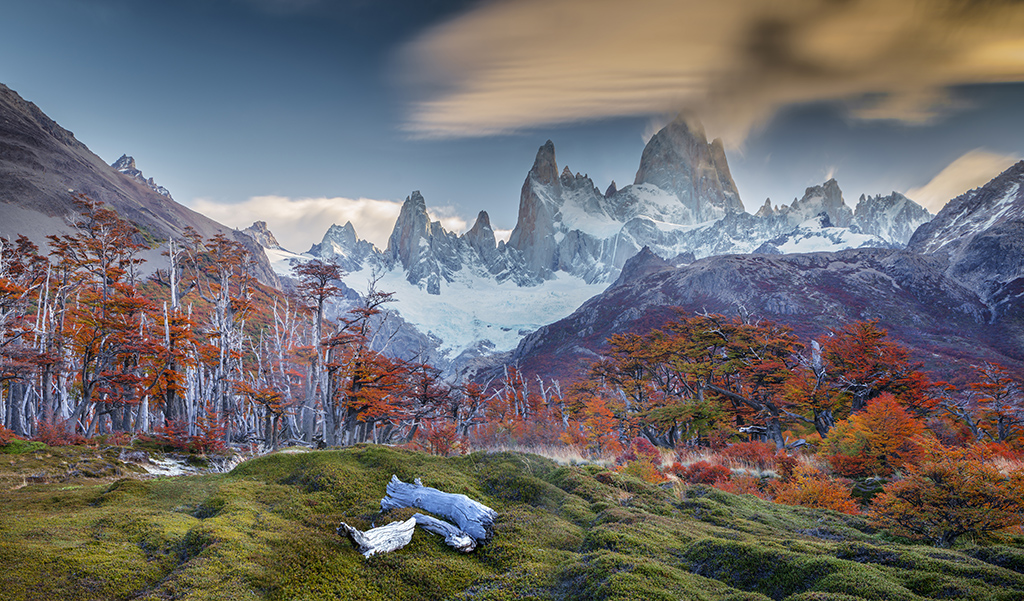 March in Patagonia
As summer ends the crowds start to wane but that does not mean the parks are closed. Torres del Paine's most popular treks, O Circuit and W Trek, are still open but without the crowds. With the lower demand it's a good time to get better prices on accommodation for those with smaller budgets. This is a great season for photographers looking to get wildlife shots framed by autumn's vibrant reds and yellows contrasted against azure lakes. You'll agree that fall in Patagonia is underrated when you see the blue skies and brilliant colors making the (already) stunning landscapes pop.
April in Patagonia
During Patagonia's shoulder season the parks will have quieted significantly, bringing more animal sightings as the weather cools. There is still plenty of daylight and mild temperatures that make it a great month to explore Patagonia without the congestion of the summer's streams of tourists. Easter is the exception to this, as prices and crowds will increase for this Christian holiday. If you are a fly fisher this is a great time to have the river to yourself and make the biggest catches of the season before the rivers ice over! The southernmost parks will be getting very chilly so visitors might want to explore Patagonia's northern parks where the weather is warmer. Overall it's a very peaceful season for hiking the trails and stargazing at night.
May in Patagonia
The next few months in Patagonia bring the coldest weather as winter rolls in; during the day the high will be somewhere between 20-30 fahrenheit. However, the lakeside towns and those hosting ski resorts, like Bariloche and Ushuaia, are still buzzing with activity. If you are looking for fewer crowds then there may not be a better time to do the W Trek in Torres del Paine. The daily tours still run on a regular schedule to take you to Torres del Paine and Tierra del Fuego National Parks if you don't mind braving the cold. It should be said that the rock formations and Andes are even more dazzling under a layer of snow. It should also be noted that it's still possible to visit the legendary Perito Moreno in El Calafate during this season (although there may be less calving off of ice chunks with the cooler temperatures). Be aware that May is the wettest month in Patagonia and come prepared!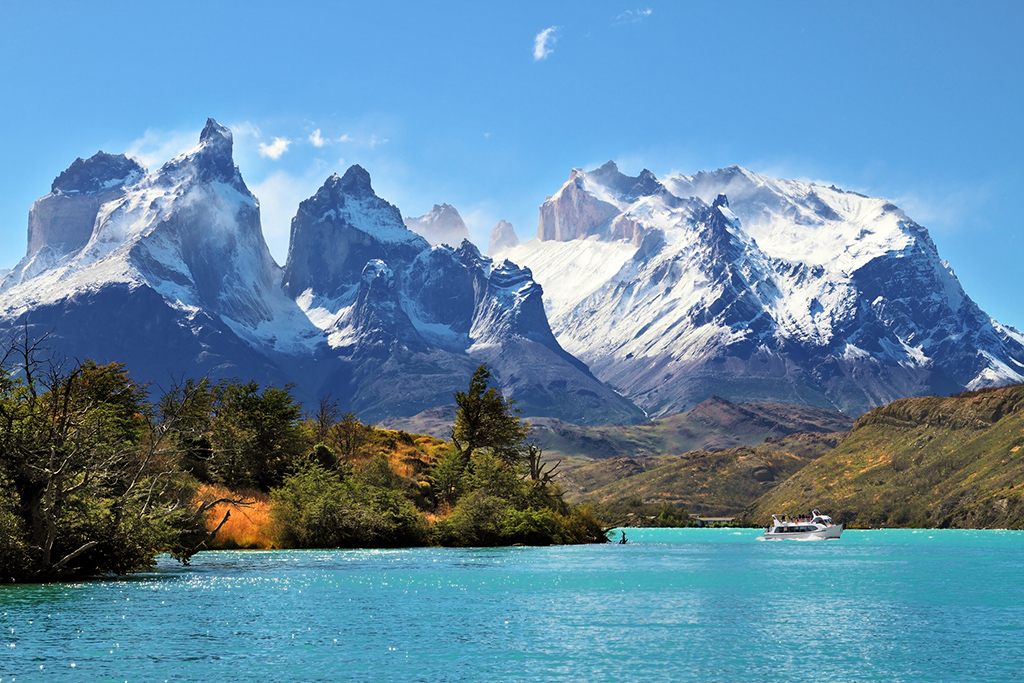 June, July & August
Beginning in June through July, it is the prime time for whale watching. The winter weather will continue to be unpredictable with chances of snowstorms, low visibility, resulting in more challenging adventures. Though spending time in Patagonia during the winter can be very rewarding it is not without risk. Many tour operators do not recommend this time of year due to the bitter temperatures and trail closures. If you do venture down to Patagonia during this season expect there to be limited services, accommodations and camp sites. Be sure to bring the right equipment and gear for the winter season.
Best Winter Trek: 5 Day Winter W Trek
September in Patagonia
September is the beginning of the spring shoulder season as travelers start trickling in. It's a great time to look for travel deals if you don't mind the chilly weather and snow on the ground. Bring a lot of warm clothes because spring can be slow to come to Patagonia. Though the blooms and green buds are beginning to appear along the trails it's not too late to hit the slopes for some spring skiing. If you are interested in orcas, make your way to the Argentine coast to see them offshore hunting seal pups.
October in Patagonia
Many travelers in-the-know chose October for adventuring through Patagonia. Despite cooler temperatures than the summer, with a good base layer spring is still a delightful time to visit the region. Be prepared to encounter strong winds with a good windbreaker and you'll be gold. If you are coming to the region for fly fishing, the end of the month is when it starts in earnest. It is a perfect time to visit Northern Patagonia where it will have warmed to the perfect temperatures for trekking and biking the Andes.
November in Patagonia
This is the month that the most popular southern destinations in Patagonia start getting busy. We recommend visiting the most popular attractions earlier in the month to avoid crowds. In the southern parts of Patagonia the snow is still melting through the middle of November and it adds a breathtaking shimmer to the rugged beauty. Though the days are getting warmer it is still possible to experience all four seasons in a day! As with visiting Patagonia any time of year: come prepared!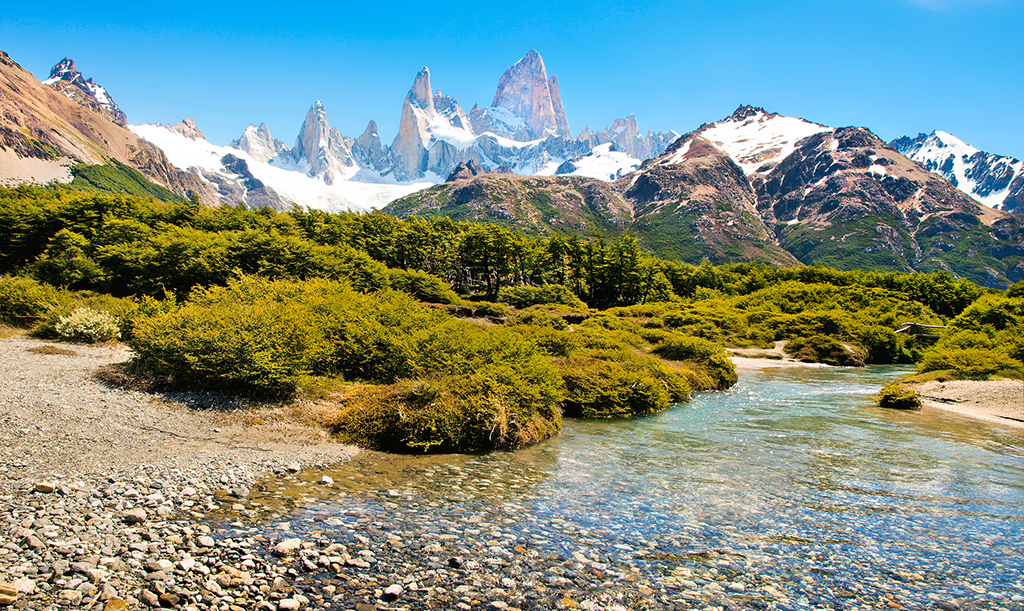 December in Patagonia

Hello 17 hours of daylight and temperatures in the 60's! As the summer begins it is once again optimal weather for exploring Patagonia! Rain becomes less frequent this season but to be prepared you should still pack for all weather conditions. Patagonia's weather is known for being as dramatic as its landscapes and can change without warning. You will also need warm clothes and good gear for the nights you are camping in Patagonia; despite the warm day temperatures it can still dip below 0 in the early morning hours. December until mid March is also when the fly fishing season is at its busiest. Lastly, if you are interested in seeing penguin chicks then you are in luck! December is when the fluffy chicks have hatched and are at their cutest.

To recap: the best time to visit this adventure paradise during the summer (from November to February) with spring (September to October) and fall (March to April ) being the shoulder seasons. To enjoy Patagonia to the fullest make sure to prepare well in advance with booking accommodations, treks, and by contacting our professional team of adventure consultants with any questions you may have. It is a truly spectacular region for traveling and we wish you happy travels! ¡Buen viaje!

Here a look at some additional reading on Patagonia:
Ultimate Patagonia Checklist
O vs W Circuit Treks

echo st_makeEntries() ?>