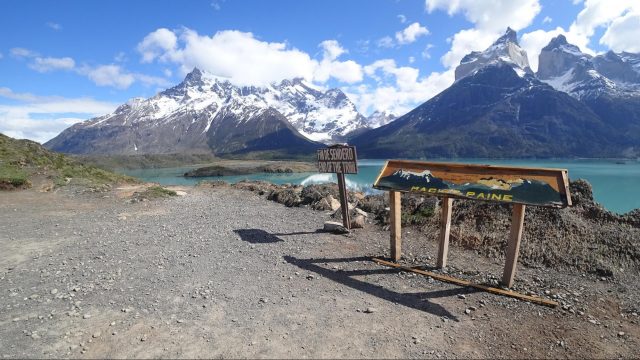 One of the most frequently asked questions that is asked about trekking in Patagonia is the style of accommodation on the trails, so we thought that we would break down exactly what to expect.

For those who have trekked with us before, you are surely aware that each destination has its own unique accommodation. From the tea houses of Nepal to the 4 season tents of Kilimanjaro, it's always good to know what to expect when you decide to cut yourself off from civilization.

Fortunately, since Chile is a country that is rapidly growing and developing, the National Park of Torres del Paine might surprise those who are used to pitching a tent and cooking on a camp stove. While this is certainly an option that is available along the trek, many are happy to find out that there are some pretty cool options that keep you out of the infamous Patagonia wind and off the cold, hard ground.

Refugios

Probably the most enticing option while on the trail is staying in one of the many lodges dotted along the trail, known as Refugios. Although they do vary from location to location in look and feel, the best way to describe them is akin to a backpackers hostel that you may have stayed in while traveling around Europe in your 20s.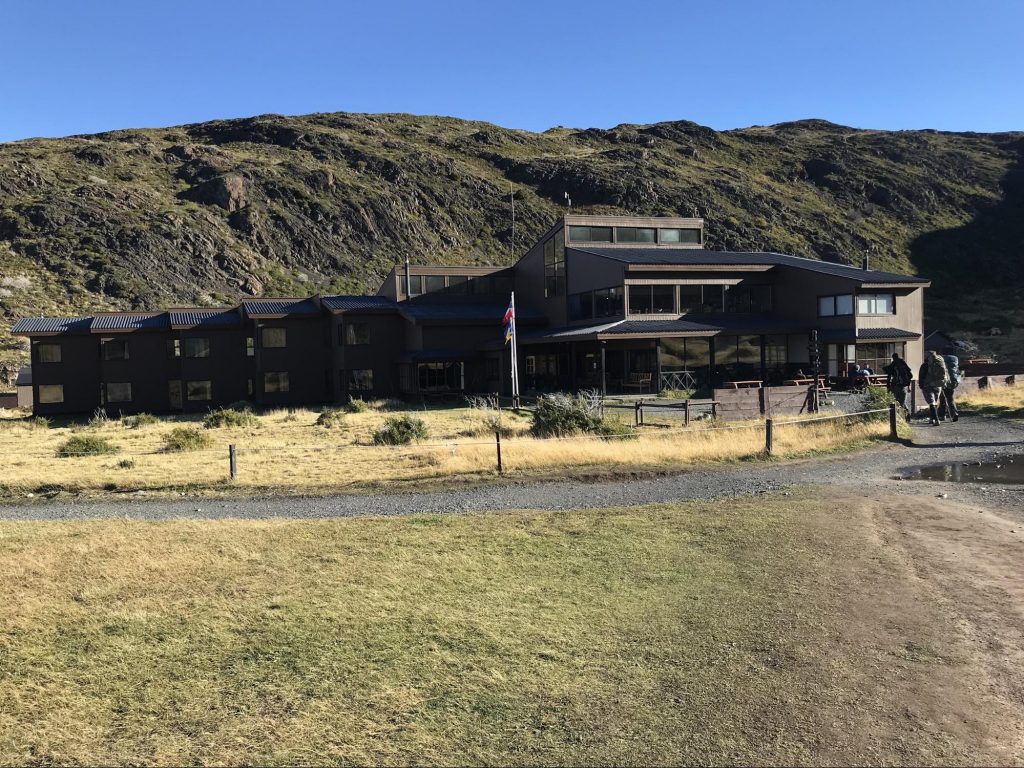 They offer dormitory style accommodation, complete with plush sleeping bags or clean bedding to keep you nice and toasty throughout the night. Shared bathrooms with hot showers and flush toilets allow you to freshen up after a hard day's hike, after which you can head on down to the common area complete with a fully loaded bar, music and a few ala carte food items. Each Refugio also has internet available at an extra cost, so you can catch up on some emails and even post that amazing photo you took at the base of the towers.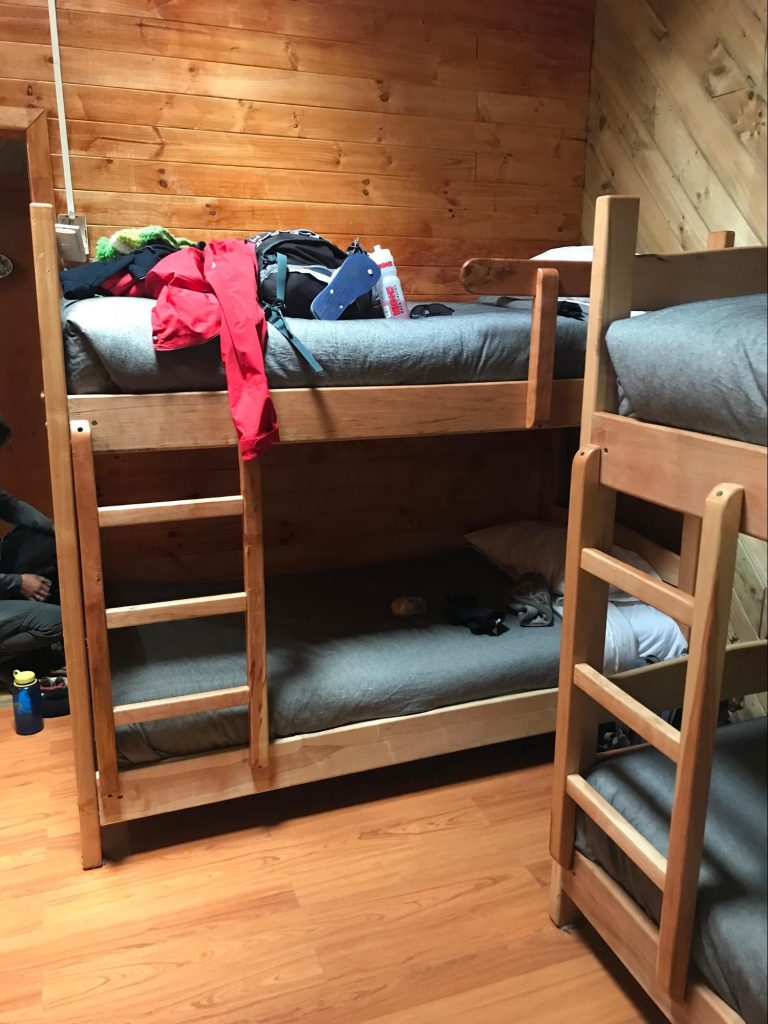 Dinner is typically served either buffet style or as a set menu with timed seating, where you'll be treated to everything from a delicious beef stew to a nice piece of freshly-baked, locally caught fish. Anyone with any special dietary restrictions is effortlessly taken care of,  and with Chile being famous for it's sprawling vineyards, don't forget to enjoy a nice bottle of wine with your 3 course meal.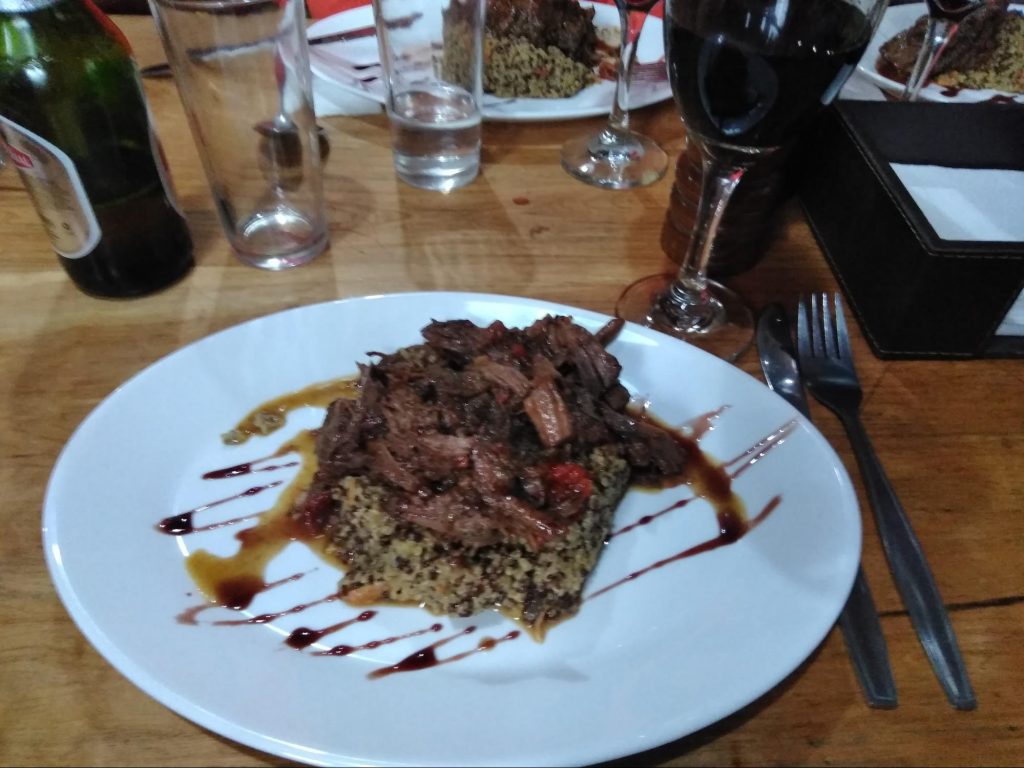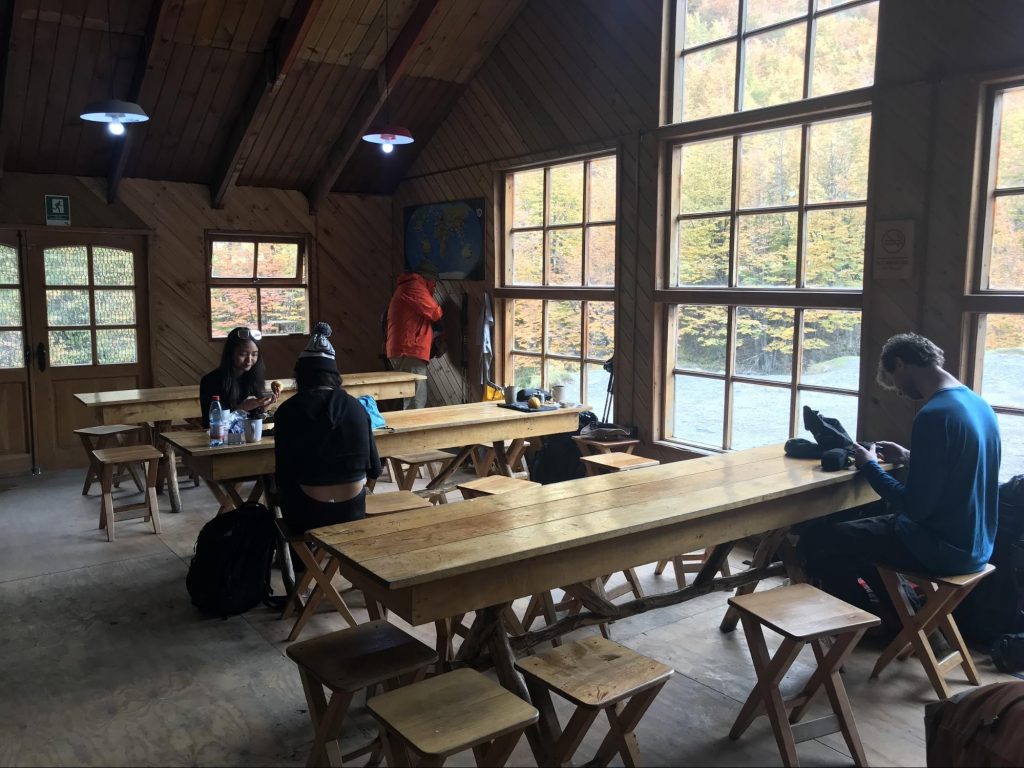 Campsites

Along with the Refugios, each location boasts a campsite for those who still want to have a little more of an outdoor experience. As a camper, you will be treated to the same amenities and meals the Refugios offer while still spending a night out under the stars. The tents are a roomy four-season model, complete with sleeping bags and mats, and are set up on wooden platforms elevated off the ground to avoid any water pooling up on those rainy evenings.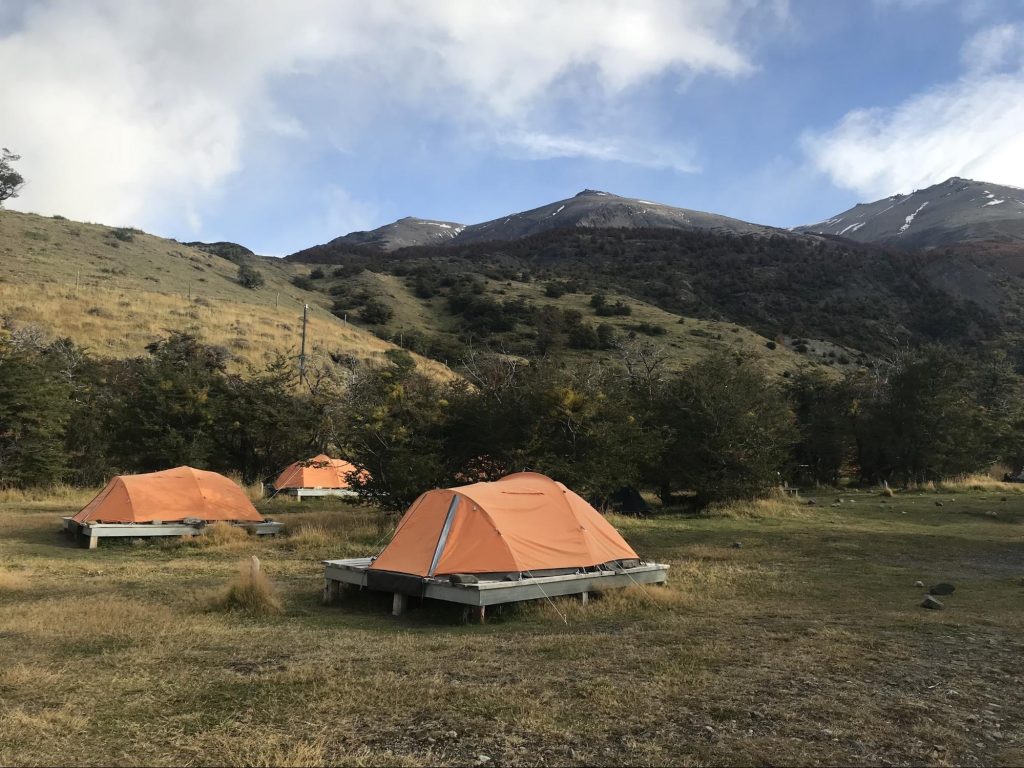 Along with the campsites at the refugios, for those who want to really do some backcountry camping, there are also designated campsites along the trail where you can pitch your own tent and cook your meals on a campfire stove.

Cabins

Although not available everywhere, the refugio in Los Cuernos offers cabins with a beautiful view over Lake Nordenskjöld, so for those looking for a little privacy away from the masses, this is also another great option.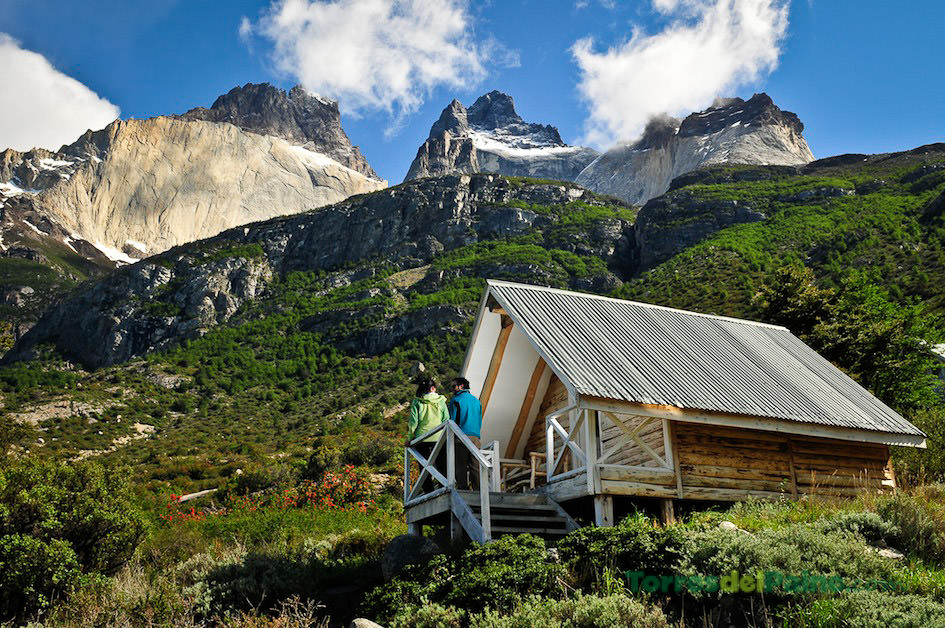 Alternative Lodges

With things filling up quickly on the main trail, it's also good to know that there are a few other options available as well for those looking to explore the parks highlights. Hotels, know as Hostería's, are located outside of the park for easy access to all the trails, as well as stunning views of the Patagonia Region. Hosteria Pehoe is one of the more popular ones, and booking a few nights there can make for a great homebase as you spend your days hiking in Torres del Paine. You can also utilize Refugio Laguna Amarga, another option to stay just outside the park in modest lodging. Not only are these options great for day trips, but if you plan ahead you can start and finish your trek here instead of making the trip from Natales.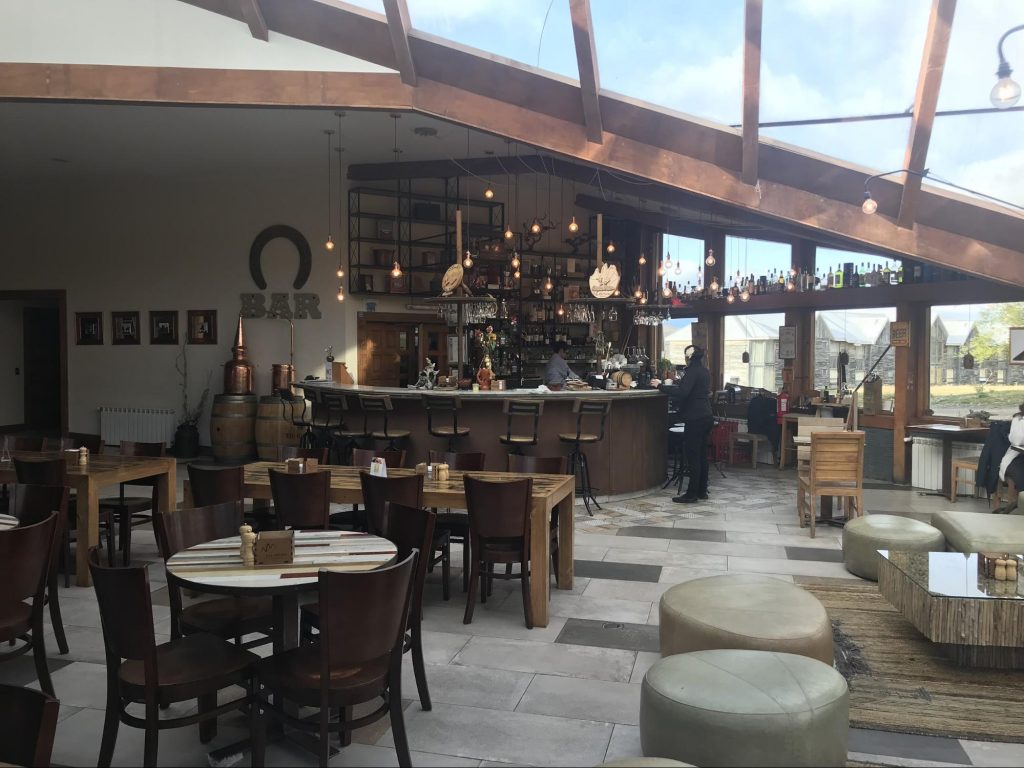 For those looking for a smaller, more intimate setting, Nash Serrano is also available for those looking for private rooms and quieter lodging inside the park.

With all these different options to choose from, and Torres del Paine being a very popular destination, it is very important to plan ahead and give yourself at least 6 months preparation to get the exact style of accommodation you are looking for. Each year the Refugios start their booking process in May, so getting in touch with a company in April to start planning will keep you ahead of the game.

echo st_makeEntries() ?>