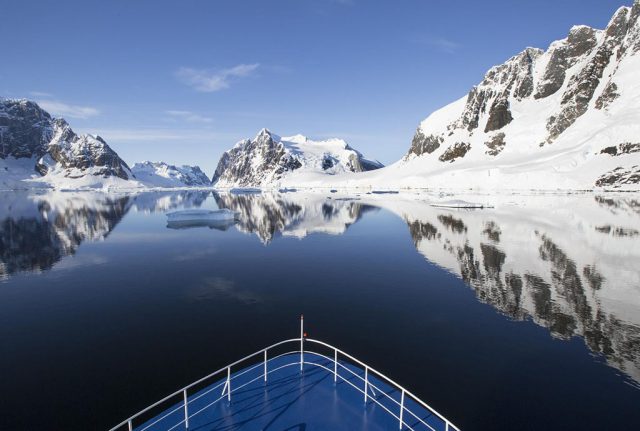 1. Where to Fly To?
No matter whether you have decided to sail through The Drake Passage or fly directly over it, your Antarctica adventure will typically begin at the southernmost part of South America in either Ushuaia, Argentina, or Punta Arenas, Chile.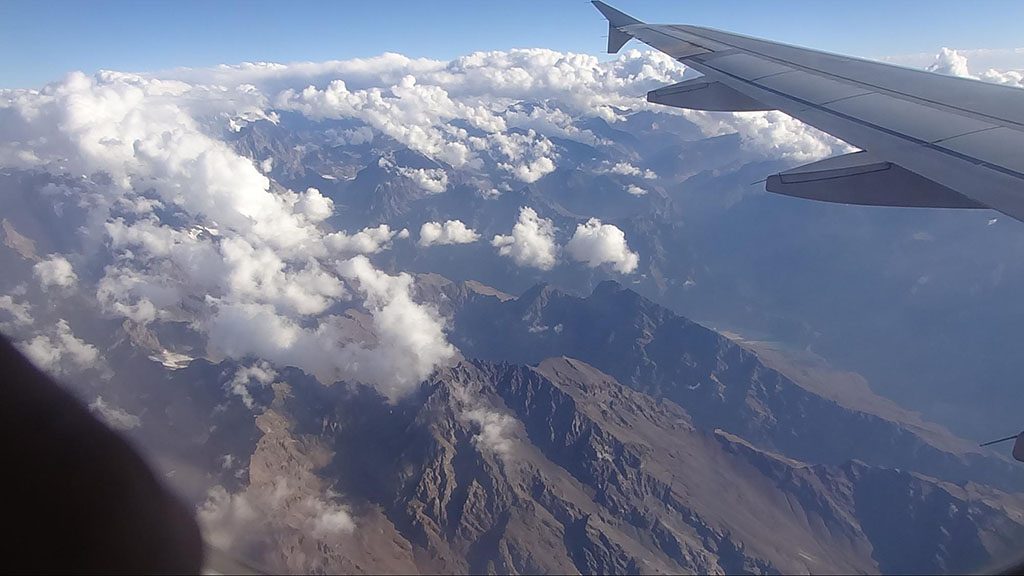 2. Visa Requirements
As no one country owns the Antarctic continent, there is no Visa required to visit. You only need a valid permit, which is something we will organize for you. However, you will need to pass through either Argentina or Chile on your way to that great icy land and both countries have their own specific requirements when it comes to travel visas.

You are responsible for checking visa requirements and obtaining a visa prior to your trip as required.. You can check current requirements at the following websites:
https://chile.gob.cl/chile/en/blog/todos/tourist-visa   – Chile Visas
https://www.cancilleria.gob.ar/en/services/visa/tourist-visa  – Argentina Visas
The following are general guidelines and should be verified at the above websites.

Argentina:
Citizens of United Arab Emirates, Australia, New Zealand, United States, United Kingdom, European Union and Canada do not have visa requirements to travel to Argentina for less than 90 days. In the past, citizens of the US, Australia and Canada have had to pay a reciprocity fee before gaining entry but they have since been abolished. If you are a citizen of any other country, check with your local Argentinian embassy for updated visa-related information and requirements as soon as possible.

If you do in fact require a visa to Argentina:
Fill out the Argentina Tourist Visa application form available online on their official website.
Make a checklist of all documents required for a tourist visa.
Get hold of the original copy of the cruise confirmation letter from the travel company you booked your expedition with, ensuring it has the seal of the company and the itinerary.
Get a travel insurance with good coverage. Most visas have this as a mandatory requirement. Then again, precaution is always better than cure – just saying.
Contact the embassy via the email given on their website to schedule an appointment date. This email generally requires you to state your intention of visit and travel dates, so make sure you send these in your email.
The embassy will then email you with all the requirements and an appointment date for a brief face-to-face interview, which you will have to appear for.
Chile:
If you are a citizen of New Zealand, United States, Canada, Australia, United Arab Emirates, United Kingdom or the European Union, you do not require a visa to travel to Antarctica if you travel via Chile. Instead you will receive a Tourist Card, issued on arrival and valid for 90 days. This should be carried with you at all times. This card can sometimes be renewed for an additional 90 days when it nears its expiration date and this can be arranged through the Departamento de Extranjería. It is important to note that citizens of Australia are expected to pay a US $117 'reciprocity fee' when arriving by air. For citizens not from the countries listed above, the process of applying for a visa to Chile is quite similar to the steps you need to take for obtaining a visa to Argentina as listed above. That being said, always make sure you check the requirements with your local embassy to be sure as they are subject to change. Chile also has strict requirements for the entry and exit of persons under the age of 18, including special documentation. Parents of children travelling alone or with 1 parent are strongly encouraged to contact the nearest Chilean embassy or consulate before departure to ensure that the latest entry and exit requirements, which may change without notice, are met.
Helpful Tips For Entering Both Countries:
No matter where you are traveling internationally, always make sure your passport is valid for at least 6 months from your date of arrival.
As visa requirements are often subject to change please always check with your local embassy before traveling.
If required, work on processing your visa AT LEAST two months prior to your date of departure.
It's a good idea to carry at least three copies of each document.
3. Extra Time

Because of the unpredictable nature of Antarctica's weather, we highly recommend adding one or more extra days of cushioning before and after your cruise in case of unexpected delays in either the ship or your flight. So why not use that extra time to enjoy and explore all the unique experiences that Patagonia has to offer?


Why not…


4. Add on a Patagonia Trip

Patagonia, a territory shared by the countries of Chile and Argentina, is home to spectacular mountain peaks, vast grasslands, stunning glaciers and iceland's and breathtaking national parks. If you're already traveling there for Antarctica, enjoying this magnificent land is not to be missed. Go on a Multi-Sport Adventure including kayaking through the icebergs of the beautiful Lake Grey and horseback riding through the famous Torres Del Paine National Park. Or fully experience the National Park with a full trek such as our Classic W Trek. Or if you have limited time for an adventure you can consider one of the amazing day tours we offer such as a Day Cruise to the Balmaceda and Serrano Glaciers, or a Full-Day Hike to the Base of Paine Towers.

Find out more about the extraordinary Patagonia treks and tours here:
Self Guided Treks
Guided Treks
Tours
Day Tours

Flickr Image Credit:
Andrea Schaffer
Jonas de Carvalho
susi.bsu

echo st_makeEntries() ?>