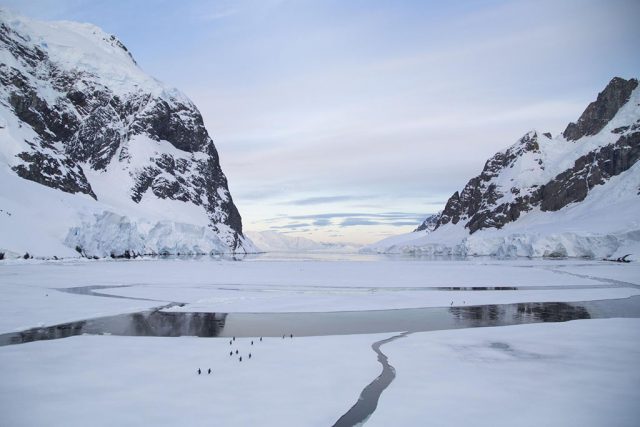 Antarctica is one of the world's most beautiful and breathtaking wonders, relatively untouched by humanity. It's no wonder it's so many people's dream to visit this majestic land. But what really goes into planning a trip to Antarctica? Here are eight tips to help you make the most of your trip.

1. Choose the Best Season

Antarctica is the coldest, windiest place on earth and has only two seasons; Winter (when the sun does not rise) and Summer (when the sun does not set). Due to the unnavigable nature of Antarctica's freezing winters, the only time it's possible to visit is during their summer months (December-March) when the ice breaks up enough to allow ships to pass through. And though your window to visit this majestic land is short, each month brings its own extraordinary experience.

December Trips to Antarctica: The great continent emerges from the long winter, warm enough that ships may pass through, but still cool and early in the season enough that its icebergs are at their largest, glistening beneath the everpresent sunlight. It's the best time to gaze upon the Antarctic's stunning landscape at its most undisturbed.  

January Trips to Antarctica: The temperatures continue to raise as penguin chicks are hatching or are newly hatched and newborn seal pups waddle about during this time. Warmer weather also means the ice has melted further, allowing ships to venture in farther.  

February Trips to Antarctica: February offers the warmest weather, as well as excellent whale watching. Playful young fur seals are also more ample on land during this month than any other, while penguin chicks learn how to swim in the icy waters.

March Trips to Antarctica: The sun begins to set again, offering beautiful sunsets and the temperature drops. Penguins begin to leave the nest and head off to sea, though whale watching is still relatively abundant during this time.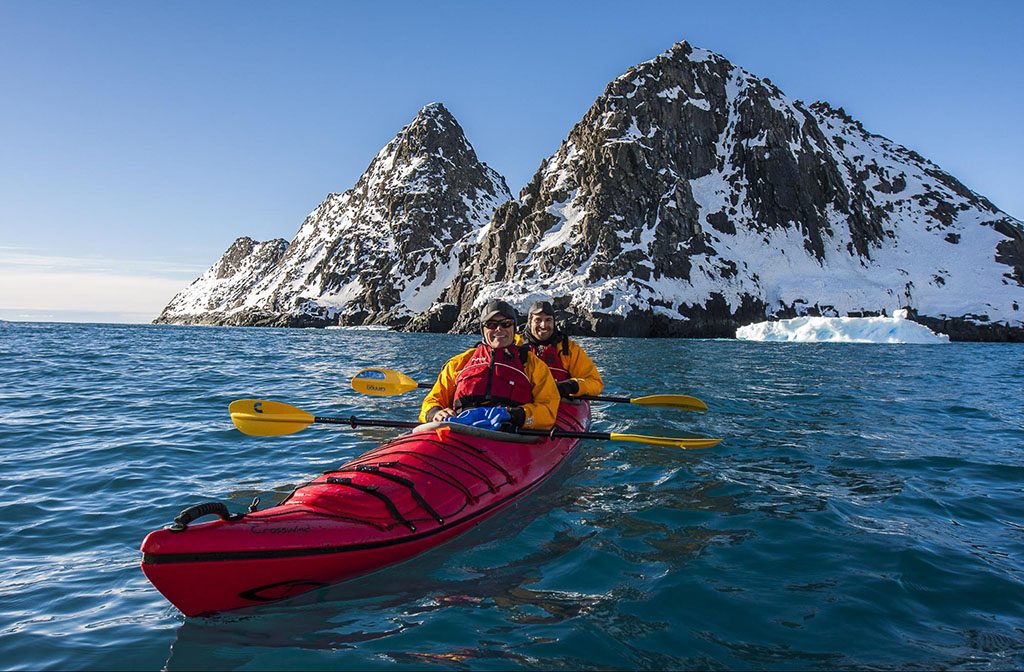 2. What Type of Antarctic Trip Suits You?
So you've decided to make your dream to visit Antarctica a reality! But the question now remains: how will you go about it? Travellers have some different options when it comes to travelling to this majestic icy land, depending on the type of adventure they seek.

Antarctic Express Cruises:
The Antarctic Express Cruise will have you board your ship in Ushuaia, Argentina and travel through the Beagle Channel to legendary Cape Horn. From there you'll cross the mythical waters of the Drake Passage before finally reaching Antarctica. There you'll spend a day sailing in ice-filled bays among the seabirds, penguins, seals and whales, and board a Zodiac for a memorable shore visit to a penguin colony, exploring the beautiful land until well into the evening and flying back to South America the next day.

Polar Circle Cruises:
The Polar Circle Cruises offer visitors a lot more time exploring Antarctica as it has you flying over Cape Horn and the Drake Passage, only boarding your ship in the Antarctic. You'll spend several days sailing to the far south, and be one of the few adventurous travellers to cross the Antarctic Circle with daily excursions off the boat, getting up close to spectacular views and wildlife before flying back to South America.

Antarctic Land Excursions & Trips:
While on your cruise you'll make daily excursions onto the icy continent, but you also have some options when it comes to land activities. At the beginning of your excursion, participants 12 and up can choose to sign up to go snowshoeing to the most breathtaking scenic spots. And if you have experience, at the time of your reservation you can also choose to go out on Sea Kayaking Excursions, enabling you an up-close view of stunning icebergs and unique wildlife.

Click to learn more about Antarctic Snowshoeing Tours and Antarctic Sea Kayaking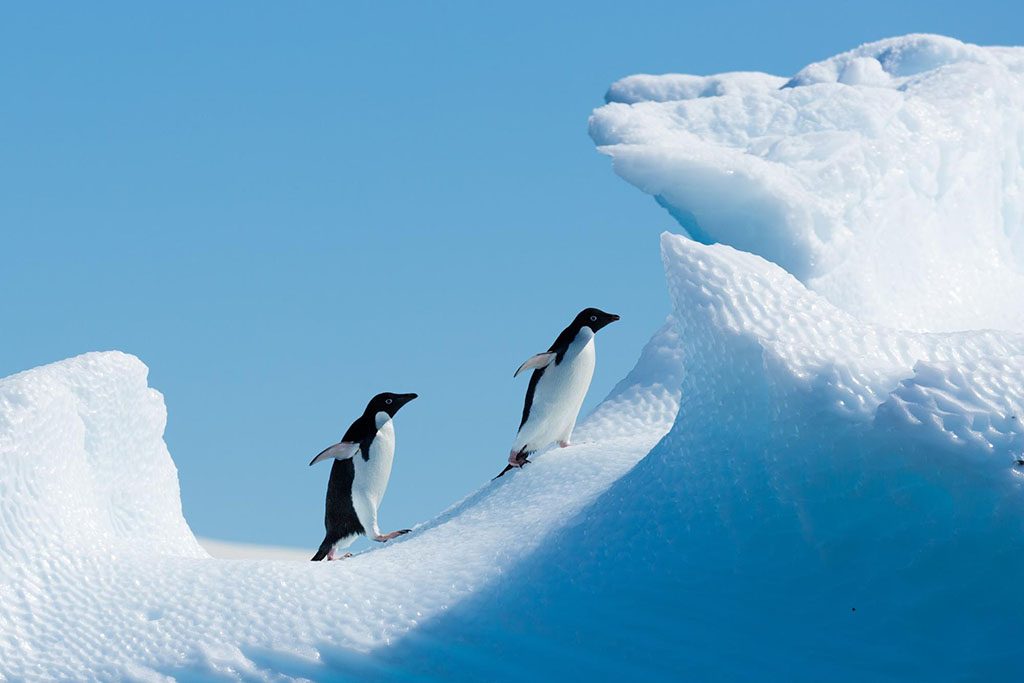 3. Book Your Dates in Advance

Due to the harsh weather conditions during most of the year, there are a limited amount of months in the year when travelers can cruise to Antarctica, meaning spots are limited and first come first serve. Plan on booking at least 8 to 10 months in advance to ensure a spot and be able to pick the cabin type that best fits your needs and dates. Many of our guests book more than a year in advance. Booking in advance will often get you better rates as well as you will more cabin options to pick from. It's true that sometimes last minute openings are discounted but this will only work if your extremely flexible in your schedule and dont have a preference on cabin type.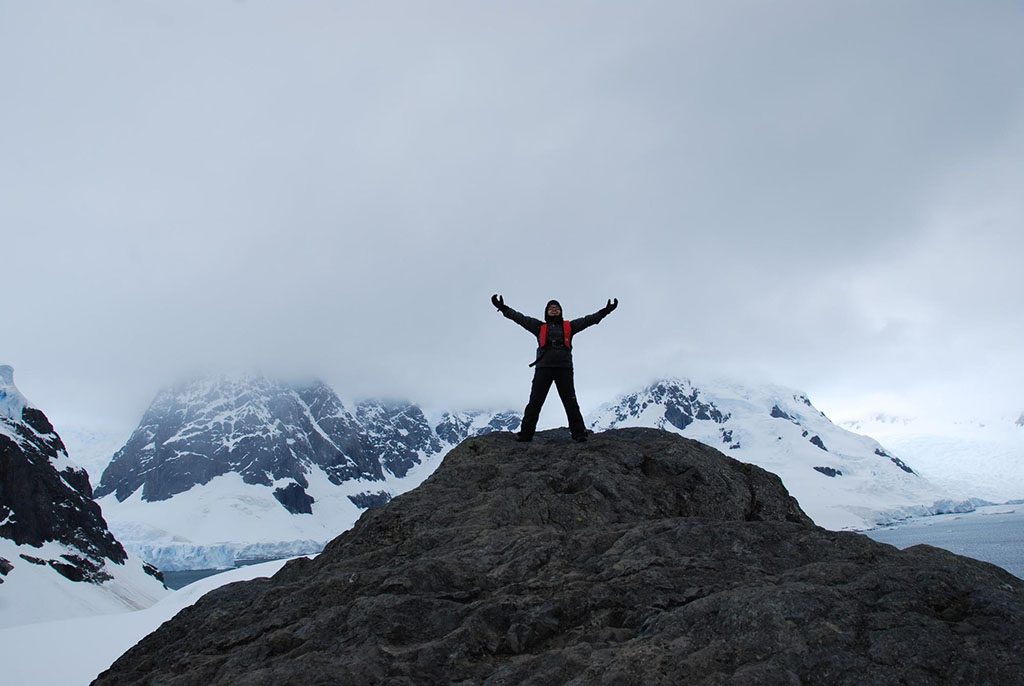 4. Prepare for The Weather

Antarctica isn't referred to as the coldest, windiest, and driest place on earth for nothing. In fact the coldest weather recorded on Earth occurred in Antarctica on July 21st, 1983: -89.2°C (-128.6°F). On average Antarctica's coastal weather is around -10°C (14°F) and its inland is around -55°C (-67°F). During the astral summer (December-March) when cruises run to the land, the average temperature is about 0°C (32°F), though it can at times feel a lower due to the wind chill factor. The weather is unpredictable however and may become quite warm at a moments notice, which is why layering is crucial to navigating the Antarctic's unyielding weather. You can see more about what to wear in our What You Need To Pack section of this article.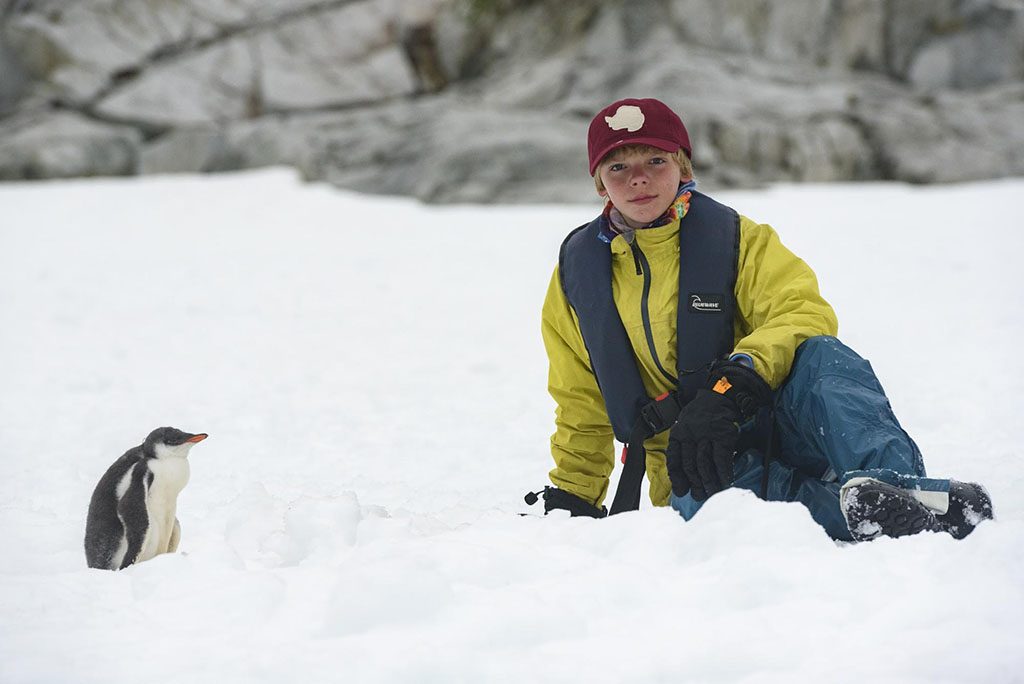 5. What You Need to Pack

Packing is a crucial part of any trip, and to visit Antarctica, it is even more so. Firstly, Antarctica is remote and ruled by nature, you can't just hop over to the nearest shop if you forget something. Second, while the checked baggage allowance on commercial flights between Santiago and Punta Arenas is 23 kg (50 lb), the flights to and from Antarctica only allows 20 kg (44 lb) in total, including your cabin luggage. This means you have to be very purposeful about what you bring. You want to make sure you bring clothing you can layer as the weather can change at any moment; a thermal base layer, one or two mid-layers with wicking properties, and a waterproof and windproof top or outer layer which includes your pants, jacket, hat, and gloves. The sun shines brightly in Antarctica so you'll also want to invest in polarized sunglasses that have a high UV protection, sunblock for your face (rated SPF 30 or higher) and lip balm with SPF. You'll also want to make sure you have with you necessary medications, paperwork, a camera, and toiletries.
For a full detailed list of everything you'll want to pack for your Antarctic trip see our Packing Checklist For Antarctic Cruises.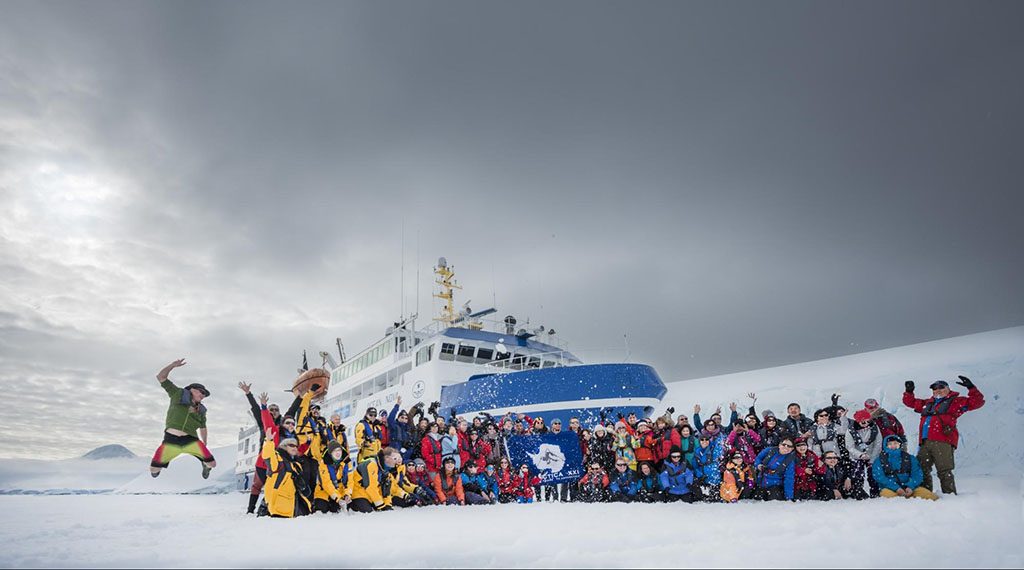 6. Understand Your Budgeting

Depending on what area of Antarctica you are visiting, how long your trip is, and what ship and company you choose, voyages can cost anywhere from $3,000 USD to $30,000+ USD per person, plus flights to South America. When you start to plan your Antarctic dream trip, it's important to know your costs: what is and isn't included; as well as any extra activities you might want to add on, such as sea kayaking. When budgeting, consider the value of each option, not just the cost. For example, a $3,000 Antarctic cruise on a 2000-passenger ocean liner may be great value for a traveller looking for entertainment and midnight buffets, yet terrible value for an adventure and wildlife lover yearning to go ashore to witness the beauty of Antarctica upclose.

7. Choose the Right Cruise Ship

We have three cruise ships for you to choose from for your Antarctic Cruise: The Hebridean Sky, the Magellan Explorer, and the Ocean Nova.

Hebridean Sky:
The elegant and ultra classic Hebridean Sky is a small, all-suite expedition vessel with capacity for 71 guests. After an extensive renovation in 2015, she became one of the finest small ships in the world. With spacious accommodations and large windows in the cabins, you can relax and enjoy the majestic landscapes you came so far to see from the comfort of your own room.

Magellan Explorer:
Built in Chile to start service in 2019, the Magellan Explorer is a new and agile 5-decker expedition vessel custom built up to the latest Polar Code specifications for our Antarctica Air-Cruise. It offers spacious accommodation with private balconies and a wide range of technical solutions designed to enhance the expedition experience of its 69 guests. Some other features of the ship include: a glass-enclosed observation lounge, dining room, bar, library and a gym.

Ocean Nova:
Fully refurbished in 2006, and with yearly upgrades, Ocean Nova offer comfortable, albeit smaller accommodations than our other two vessels, and is priced more economically. It offers guests three cabin categories: dedicated single, twin and triple cabins and features a picture window in all the rooms. One of our favorite places on this ship is the outer Observation Deck, above the bridge, where you can take some great landscape photography.

Learn more about each of these vessels at Choosing Your Antarctic Cruise Ship.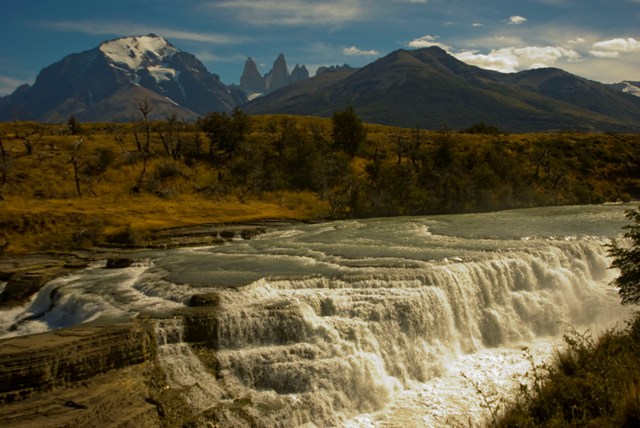 8. Plan Land Activities in Advance


As previously illustrated there are some excellent options as far as land activities and excursions go in antarctica. But what about Patagonia? A day or two of cushioning before and after your antarctic trip are often recommended in case of delays, so why not make an adventure of it? We offer several exciting day tours in Patagonia which you can view and book in conjunction with your Antarctica Cruise here: Day Tours In Patagonia

Flickr Image Credit:
Sudamérica en 4×4

echo st_makeEntries() ?>